SH Foodie Scale up Centre
At SH Foodie, we have our very own Beverage Pilot Plant and Small Scale Production Facility where we can produce Commercial quality cans, bottles and pouches of sparkling or still, soft or alcoholic drinks for you, for market testing or presentations with Investors or Retailers.
Low minimum order quantities - from 150-500 cans, bottles or pouches per flavour variant can be made for you in a range of sizes.
Controlled mixing and processing using our bespoke equipment that has been especially designed to mirror Factory production methods.
Quality testing to make sure excellent and consistent standards are achieved.
Helping you move seamlessly from Development through to Production.
Gives you more confidence that your product is going to be a success!
What's Included:
Cans/Bottles/Pouches Lids and outer cases, quality testing and laboratory microbiological clearance plus labour costs.
Additional Extras:
Ingredients can be ordered if required or Customers can arrange for deliveries of raw materials, if preferred.
Nutritional & Shelf-Life testing can be arranged at a UKAS accredited laboratory, if required.
Delivery can be arranged unless Customer prefers to collect.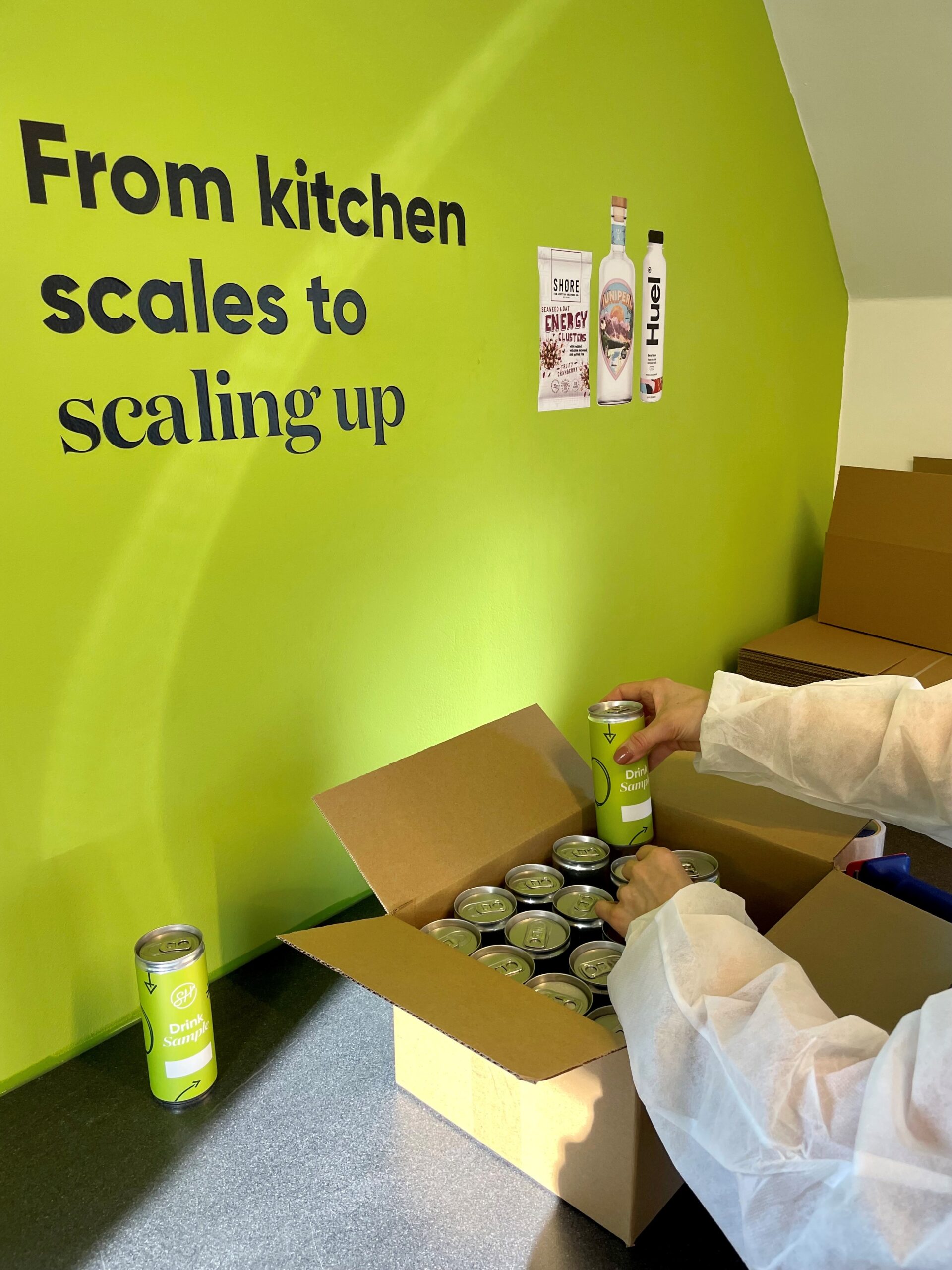 Scale-Up/Small Scale Production Process Flow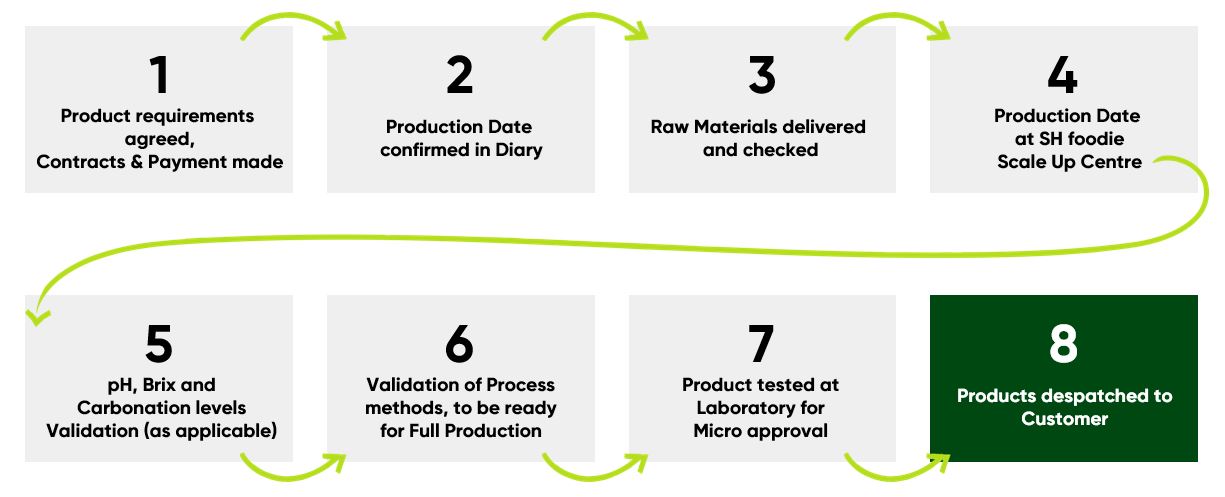 Recipes and Ingredients – please provide us with your recipes and ingredients specifications for checking and inputting into our production system. N.B. all details are strictly confidential, NDA's can be signed as well if required.
Production Brief – please complete this with your requirements, e.g. quantity of product required, date required, delivery or collection, ingredients to be ordered / delivered by Customer, level of carbonation required, product to be collected / delivered, etc.
Production costs – will be agreed based on the above and are required to be paid once the booking is confirmed.
Delivery details – confirmed delivery dates of ingredients and labels and bespoke cases (if required). N.B. All must be delivered at least 3 days before the production date.
Customers are welcome to attend on the production day, although it should be noted that preparation and set up can be time consuming (and not very interesting to watch!), so attending during the later stages, once product is ready to fill or pack is more enjoyable to see (and taste).
Please note that we do reserve the right to occasionally move production dates, this is in only the case of events outside our control, but would always keep you updated on this and agree new timings. It is best to consider your delivery date requirement on this basis to make sure any planned events you need the product for can be achieved.
Product Testing – we test the product throughout the run for the agreed quality standards, flavour and appearance, and will send product from the run to our external Laboratory for microbiological testing. This needs to be completed before we can release the production to you.
Let's talk about your product.
We would love to hold a free 30 minute call to discuss your exciting idea.
Contact +44 (0) 1291 689541